Since the beginning of the pandemic, our facility in Indianapolis has had business-critical employees onsite to keep our production and manufacturing operations running smoothly. As a science-based company, we have followed the latest data-backed policies and advisories of the CDC and local governments. We are proud of our team in Indianapolis for staying safe and healthy as they achieved many milestones over the past year.
Our San Francisco team switched to working remotely in March 2020 and continued working from home through the first half of 2021 as the company more than doubled in size. During that period, the team continued to push the company forward and was able to successfully close our Series B fundraising. As a company, we strongly believe in the value of an in-person work model and a community that is built on real-life human connections. We also believe that nothing is more important than the health and safety of our employees, our partners, and our communities. This meant that any potential return to the office had to be rooted in a science-based approach — we wanted to ensure all of our stakeholders felt comfortable, safe, and supported.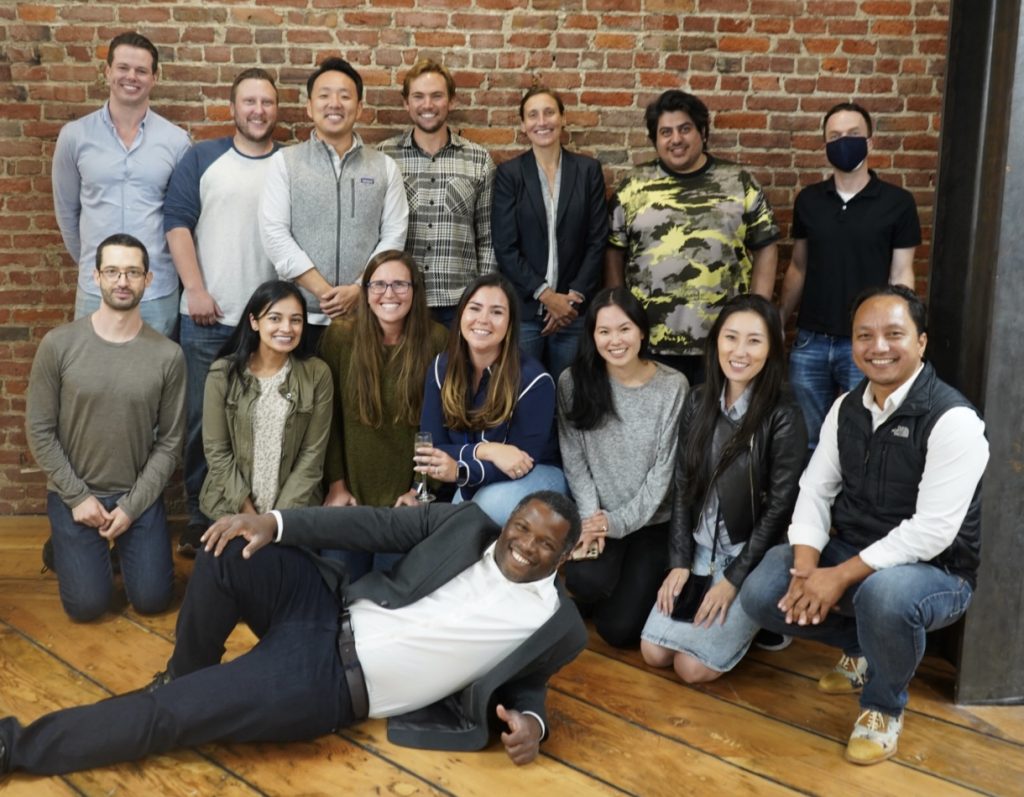 Thus, once the San Francisco team was 100% vaccinated and the data suggested more broadly that vaccination efforts were vastly decreasing the spread of COVID-19, we began to scout for a new space. After looking at more than a dozen offices around the city, we finally found a new place to call 'home'. The beautiful brick building, formerly known as "The Barrel House", is located in the heart of downtown San Francisco and at one time served as a wine warehouse, prohibition speakeasy, and most recently a concert hall where musicians and talented artists would come together over good food, drinks, and music. The 6,400 ft2, three-story building offers plenty of space for the team to grow, be creative, and collaborate as we (re)adapt to an in-person model.
In celebration of the new office and return to in-person work, we hosted an office-warming party in mid-July with all San Francisco Ossies and their significant others. It was an extra-special event since for many it was the first opportunity to meet and get to know one another outside of Zoom. It was an amazing evening with lots of laughter, tasty hors d'oeuvres, and good company.
Later in July, we were lucky to host another dinner party as our Co-Founder and CEO, Kevin Caldwell, graciously invited the whole team to his humble home. This too was a wonderful opportunity for the San Francisco Ossies and their partners to bond over good food and drinks, and we even had Erik Woods, the Co-Founder & Chief Science Officer join us from Indianapolis.
Here at Ossium, we understand the importance of celebration and human connection. We look forward to many more opportunities to relish our achievements both big and small, and can't wait to see how we continue to evolve as a company in the years to come.